Skating School at the Pettit
Speed Skating
Learn how to ice skate in a safe, fun, and challenging environment. Our ice skating programs for beginners teach skaters of all ages how to master the basics of ice skating while providing the best foundation for speed skating.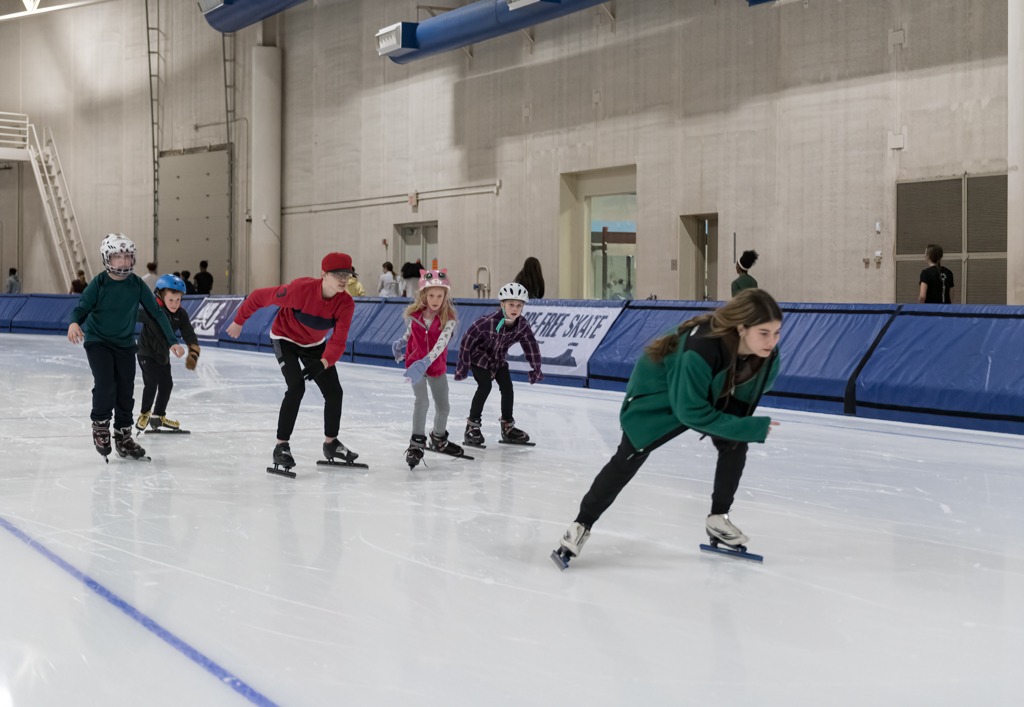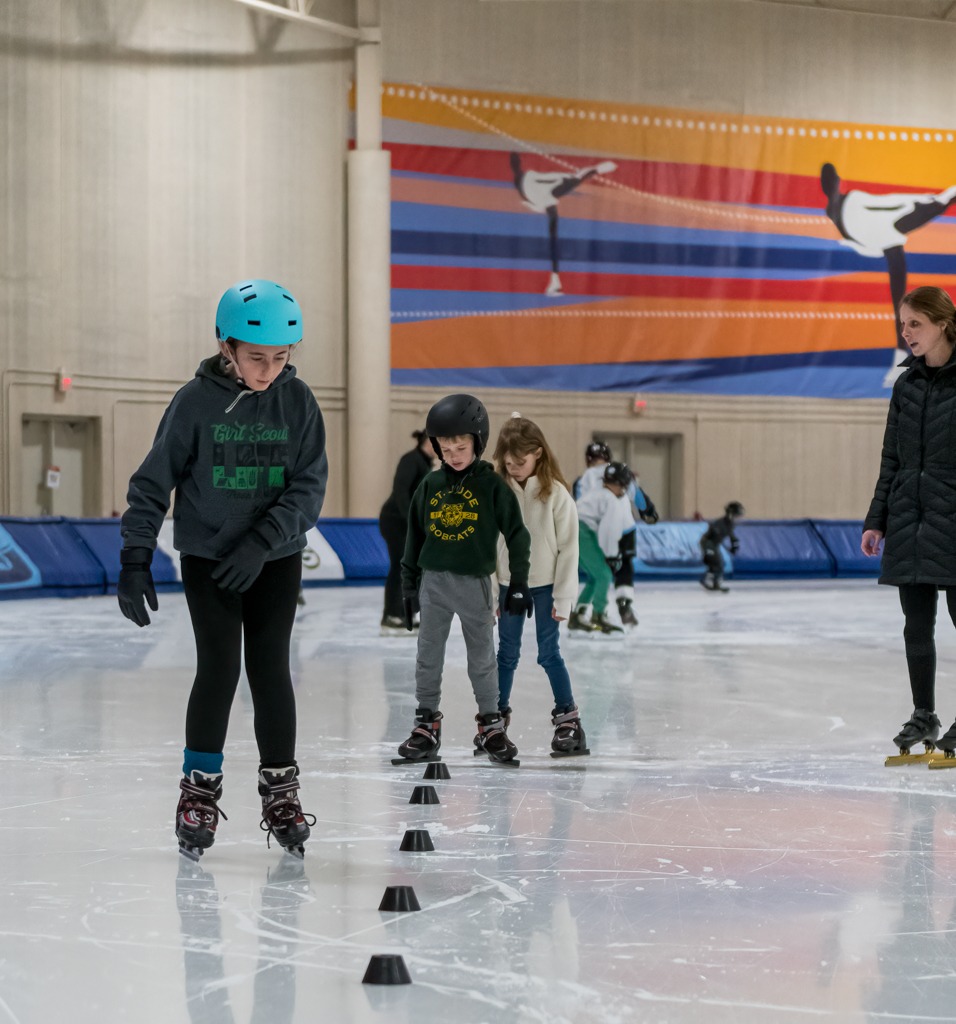 Ages 6 & Up
Learn to Speed Skate
If you have ever wanted find out what it's like to fly around the Pettit Center Olympic Oval, a speed skating class is for you. Speed skating can be enjoyed at any age – youth, teen or adult. The Skating School at the Pettit offers the premier speed skating program for those who are comfortable with the basic skills of ice skating and want to go FAST on the ice!
Explore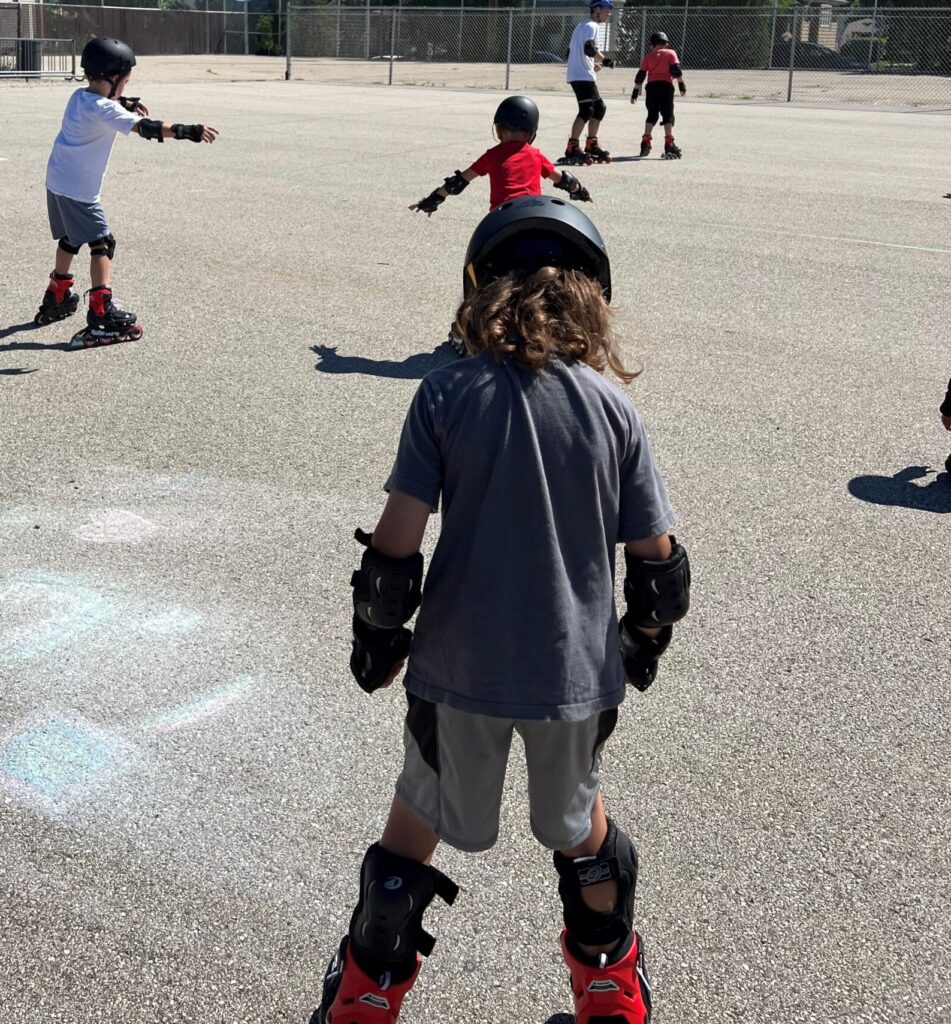 Ages 6-12
Learn to Inline
Learn how to inline and apply your skating skills on wheels in this six-week course, designed to teach you the basics of inlining and how to go fast! This curriculum compliments the Pettit Center's Learn to Speed Skate Class so newcomers, as well as former participants will all gain new tools that can be applied to continue your skating journey at the Pettit. Helmets that fit to size and full protective gear required including elbow pads, knee pads, and wrist guards. You may bring your own gear, but all equipment can be provided as needed so anyone can participate!
Explore